2015
ㅤ
2016
ㅤ
2016
ㅤ
2017
ㅤ
2018
ㅤ
2019
ㅤ
2019
ㅤ
2020
ㅤ
2020
ㅤ
2021
ㅤ
2015
ㅤ
2016
ㅤ
2017
ㅤ
2018
ㅤ
2018
ㅤ
2019
ㅤ
2020
ㅤ
2020
ㅤ
2021
ㅤ
© Tessier-Ashpool S.A. All rights reserved.
| | |
| --- | --- |
| Birth Name | Choi Seungcheol (최승철) |
| Stage Name | S.Coups (에스.쿱스) |
| Birthday | 08 August 1995 |
| Zodiac sign | Leo |
| Nationality | Korean |
| Birthplace | Daegu, South Korea |
| Height | 178 cm (5'10") |
| Weight | 65 kg (143 lbs) |
| Blood Type | AB |
| | |
| --- | --- |
| Name | Choi Kkuma (최꾸마) |
| Instagram | @kkuma_coups |
| Birthday | 28 August 2019 |
| Zodiac sign | Virgo |
| Nationality | Korean |
| Birthplace | Daegu, South Korea |
| Height | Tiny |
| Weight | Feather-light |
| Blood Type | B for Babie |
Hello! I'm S.Coups, but since you're here, you can simply call me Seungcheol. I have other nicknames, though. Like 17's Father, Beagle King, Bunny Leader and Cherry. And please don't call me Ddungcheolie. :-)

Back at home, I have an older brother (who now works as Kkuma (my puppy)'s part-time caretaker). Before I debuted, I went to Seoul School of Performing Arts. (Or the one famously known as SOPA.)

I was a trainee for 6 years. I am one of the original Pledis Boys. (If you were around even before NU'EST era, you should know it. I was supposedly debuting with NU'EST too.) Oh, and I was formally a member of 'Tempest' before Seventeen was created.
My favorite Korean Singers are Big Bang's Taeyang & Seol Kyung Goo. ✊🏻😔 My dream until now is to meet them. and to become an actor. (Please keep on supporting me, CARATs!)

More fun facts about me? Hmm. I am black belt in Taekwondo, and I learned it for 7 years. It's commonly known, but I have dimples. I'm kind of known for my long eyelashes too. I actually love reading and doing sports. My favorite colors are Red and White. My favorite number is 8, my birth date. I can get pretty competitive when playing games.

What else? Uhh, I can't eat spicy food. I'm not really fond of lemons too. Between summer and winter, I prefer summer. I find two types of people cool: people who can play the piano and people that can cook. I... easily get scared by many things. I like the kind of sport where I could compete with others because I'm a competitive person. If I were a girl, and would have to pick someone in SVT to date, I would pick himself because I'm good looking. :-) My MBTI is INFP. I used to share a room with Wonwoo, but now I have my own room. Lastly, my ideal type is someone who can cook well and who eats a lot.
Oh, and if you're ever wondering, my stage name S.Coups comes from: S – my name Seungcheol, Coups – Coup d'etat. Also, the meaning behind my real name is that Seung means clearly winning/winning and the Cheol means fair. It means to win fairly.

I think that's enough trivias about me. If you'd like to know more, please do knock my DM or talk to me through the timeline! I'd love having new friends around.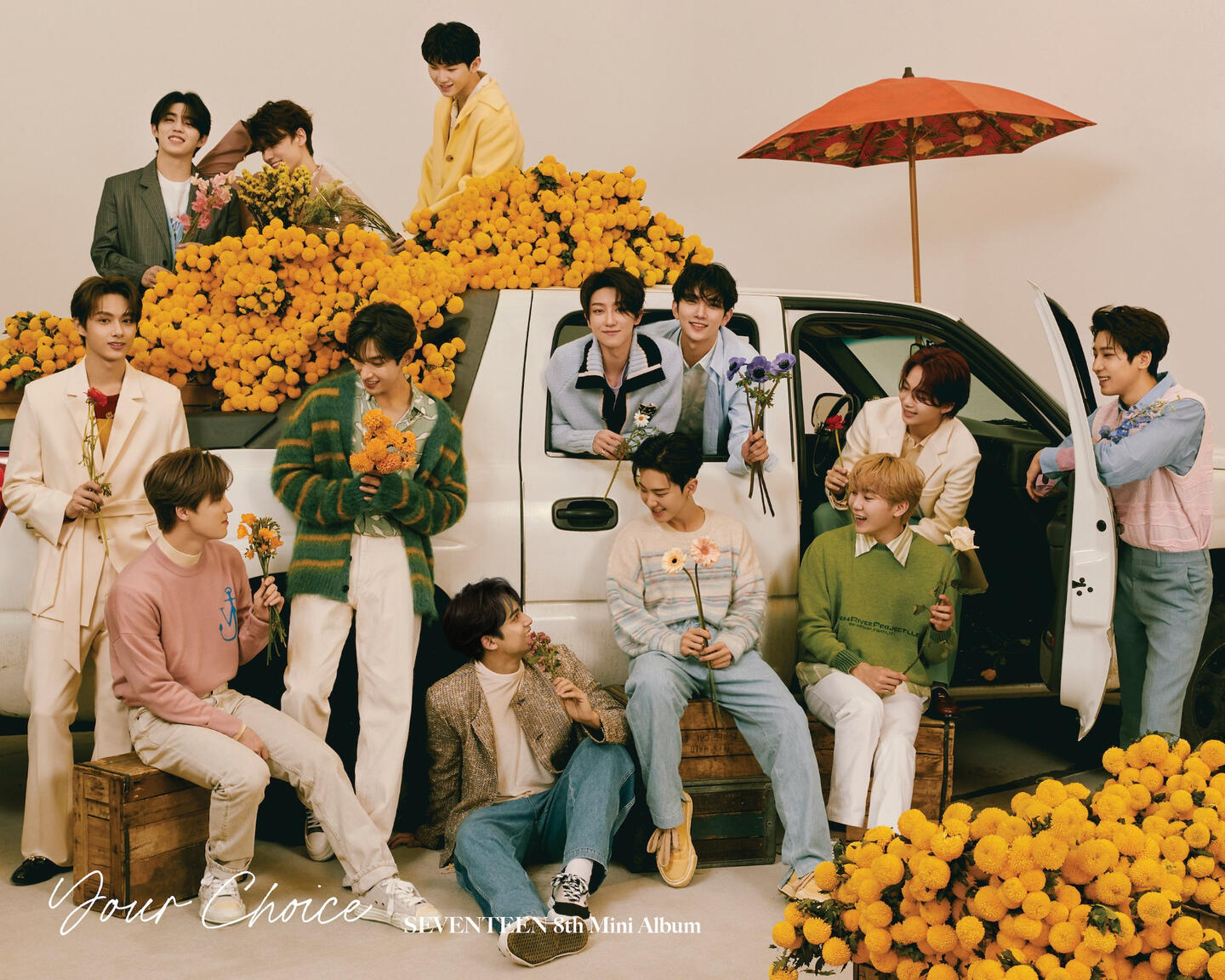 | | |
| --- | --- |
| Group Name | SEVENTEEN |
| Debut Date | 26 May 2015 |
| Members | |
| Hip-hop Unit | S.Coups, Wonwoo, Mingyu, Vernon |
| Vocal Unit | Woozi, Jeonghan, Joshua, DK, Seungkwan |
| Performance Unit | Hoshi, Jun, The8, Dino |
| Label | Pledis Entertainment |
| Seventeen Fandom Name | CARAT |
| Seventeen Official Fan Colors | Rose Quartz and Serenity |
| Instagram | @saythename_17 |
| Twitter | @pledis_17 |
| Twitter (Japan) | @pledis_17jp |
| Facebook | seventeennews |
| V Live | Seventeen Channel |
| Official Website | seventeen-17.com |
| Fan Cafe | Pledis-17 |
| Youtube | SEVENTEEN |
| Youtube (Japan) | SEVENTEEN Japan Official Youtube |
| TikTok | @seventeen17_official |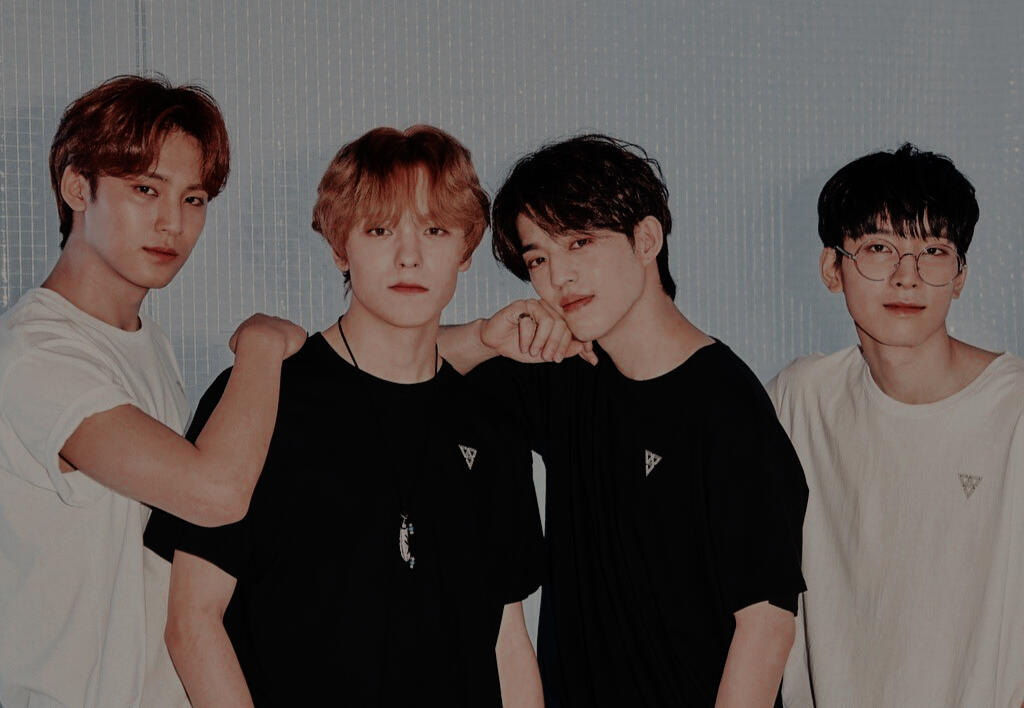 | Name | Position | Mic Color |
| --- | --- | --- |
| Mingyu | Visual, Lead Rapper | Gold |
| Vernon | Maknae, Main Rapper, Main Dancer | Green |
| S.Coups | Leader, Main Rapper | Red |
| Wonwoo | Lead Rapper, Lead Dancer | Purple |
Disclaimer
All the activities done in @SEUNGlCHEOL and @seungcheol is not in any ways related to the real S.Coups, SEVENTEEN or Pledis Entertainment. The account is used for roleplaying purposes only. Though, all the information on this page are taken from a reliable source. Please kindly leave notes if there's anything you'd like to correct as I portray my character through mentions or DM.

Writer's Notes
I'm trying my best to portray this character as similar to himself based on my personal observation. Be anything you'd like to point out to fix how I portray him, feel free to hit me up through mentions or DM.

This account is mainly written in English so I wish to not have excessive interaction in other languages on timeline. This applies to the language percentage of the mutuals I seek and keep as well.

I will keep my timeline on PG-13, so you can freely interact with me without worrying about sensitive contents. Hence, I will only put the NSFW tag for private DMs with legal-aged characters, so with much respect, I wish to have no minor characters nor writers interacting with me sexually.

Updates Sources
@pledis_17, @pledis_17jp, @svt_verse, @SVT_Fancafe and @cscsource. Other sources will be mentioned on the post.